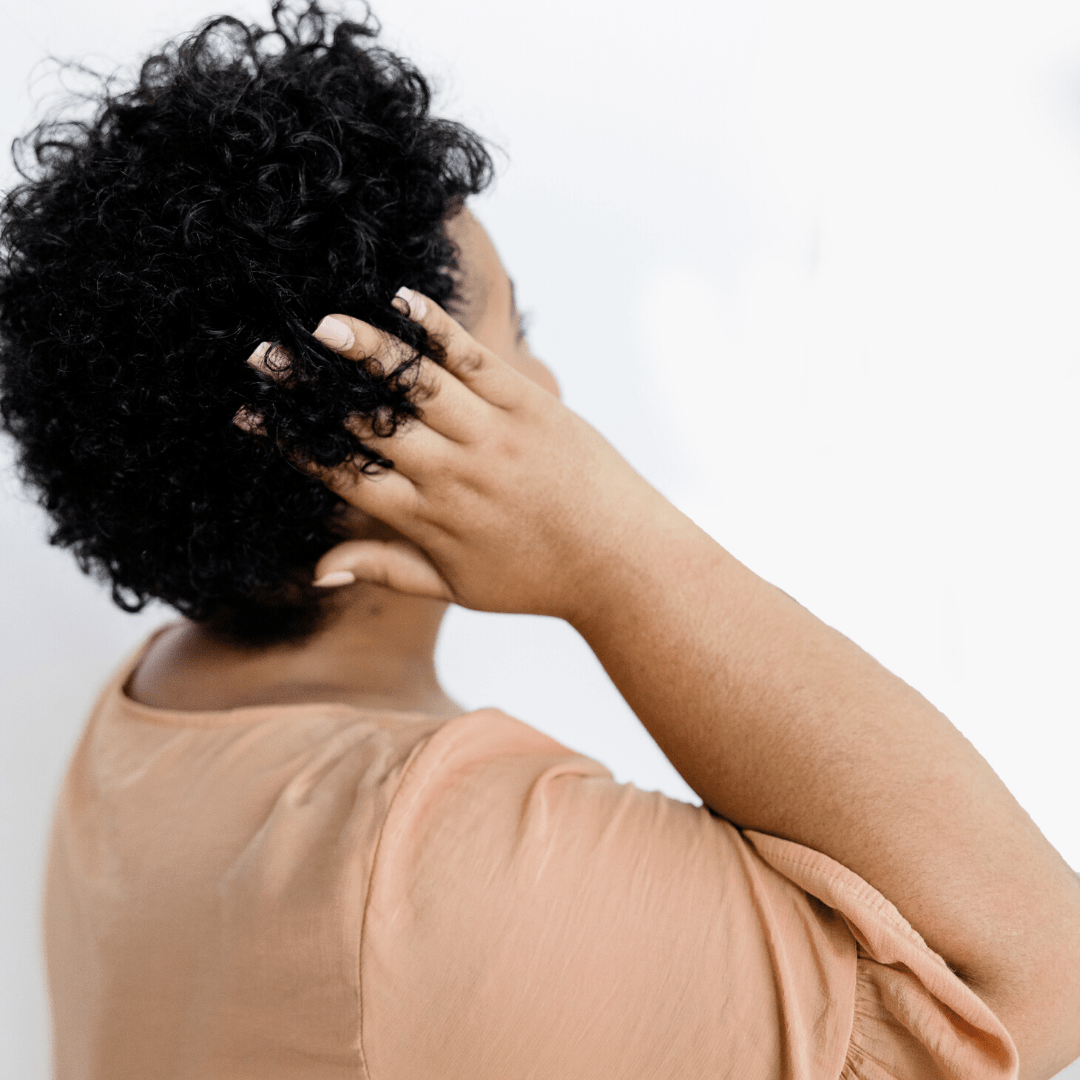 While there is much scientific data to support Shea butter 's benefits on the skin, it hasn't been extensively studied for its benefits or effects on the hair. However, Shea butter 's benefits or positive effects on hair are highly noticeable.  Some of the noticeable benefits of Shea butter for the hair includes providing lubrication and moisture to dry or damaged hair. Repairing and protecting against weather damage and brittleness. Shea butter is particularly beneficial for processed and heat-treated hair.  It also helps increase shine and reduce the frizz of hair (1). 
Shea butter is highly moisturizing for hair, having anti-inflammatory properties, and being helpful in reducing dry scalp and scalp irritation.  However, shea oil may be more beneficial for hair care than shea butter (6).  This may partly be due to the oil being more spreadable on hair in addition to its penetration ability into the hair follicles. This supports a study that examined the effects of oils and butters from plants on hair. The study found that oil treatment reduced the combing force on wet hair butter than butters as they do not spread as easily as oils throughout the hair (6).
Shea oil is fractionated from Shea butter resulting into a concentrated oil with all of the nourishing activities in shea butter, while the compounds that make the butter solid and waxy are left behind.  Ultimately, because of its fatty acid composition resulting from the extraction, Shea oil is a more effective format for combating dry skin and dry scalp.  While Shea oil would be easier to be used alone as is, making it is well-suited for all hair types. Shea butter on the other hand may need to be incorporated with other ingredients in order to create a balanced effect for all hair types.
Bottom line both Shea oil and Shea butter are highly emollient, and a mighty moisture sealant powerhouse for the hair. Both may be heavy for some hair types; however, Shea oil is lighter, making it more suitable for all hair types and having a more desirable effect on hair when used alone. 
Resources