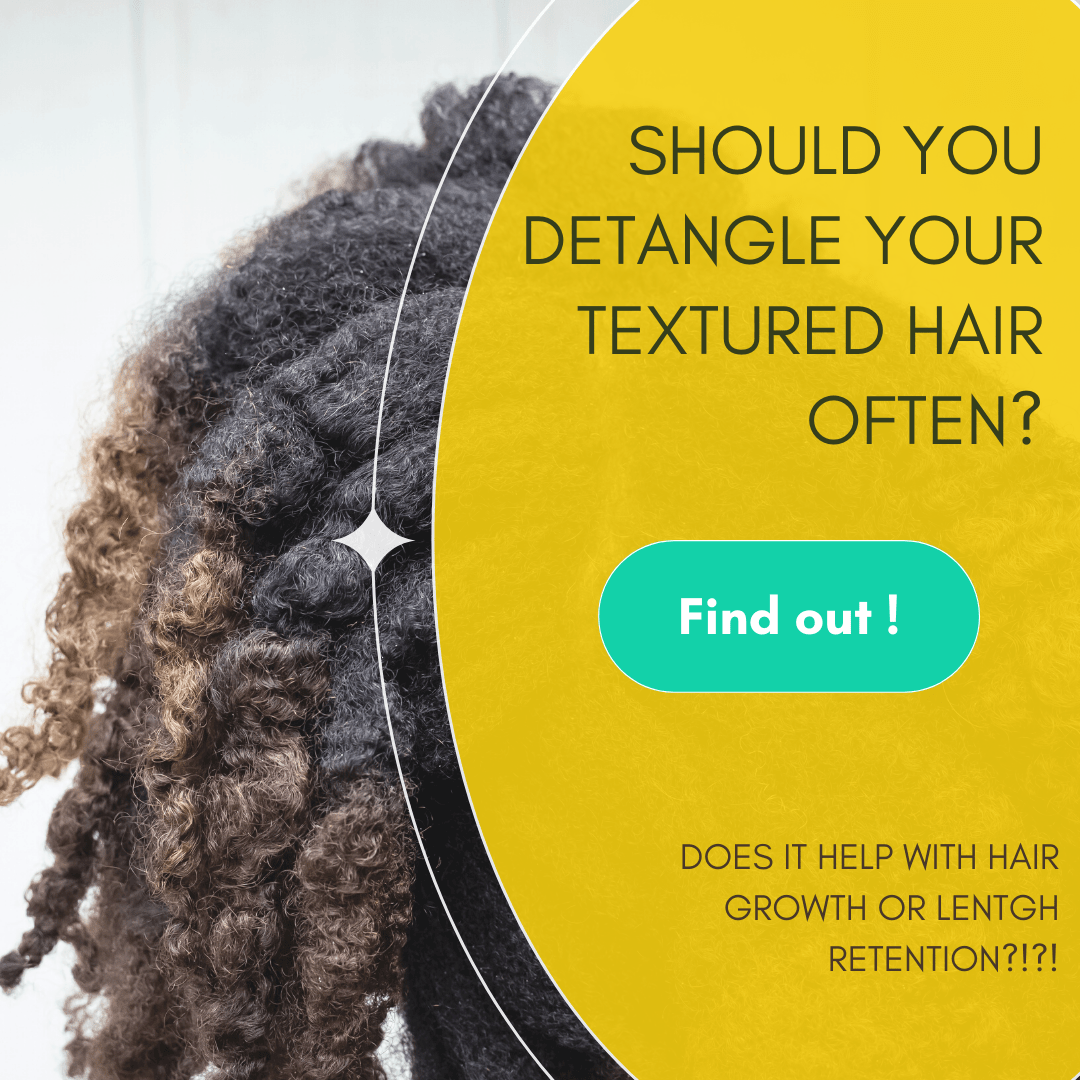 Should You Detangle Your Textured Hair Often?
Hair type is determined by the follicles and giving credits to genetics follicles vary in size, shape and thickness, which determines your hair shape and thus hair type; coily, kinky curly, curly, wavy, straight. 
Whatever type or category your hair falls under, all come in 3 major textures and can have a combination of all 3 on different parts of your head; Coarse, Medium, Fine, and then you have thickness. 
Curly, kinky curly and Coily hair (especially the two latter) tend to shrink up the most and need the most tender loving care (learn more about hair type & texture go to here) 
Not detangling your textured hair by leaving it shrink up and tangled may be the reason your hair is breaking and unable to retain length. 
Hair growth is approximately 0.5 inches per month, being about 6 inches per year. Some HAIR GROWTHS are FASTER than others and it all boils down to GENETICS; (learn more about hair Biology/ hair shape and thickness go here) 
HOWEVER some hair types, especially textured hair, need a little more TLC to retain length.     How often you should detangle your hair to maintain healthy hair growth and length retention is NOT ONE SIZE fit all. It does not require any special hair GROWTH OIL either, but the right hair manipulation techniques and products combo! (learn more about hair texture and chemistry) 
From my experience not leaving it untangled for more than two weeks at a time and wearing it in stretched protective styles, helps.  You just have to find the best that works for you and with lots of patience…. And if you are like me, wanting your hair care to be low maintenance…you definitely need the right product combos and tools! 🙂
Are you retaining hair length as you desire or not retaining length? 
What's working for you? What is your hair care routine?
Here are some product suggestions to help ease the process!