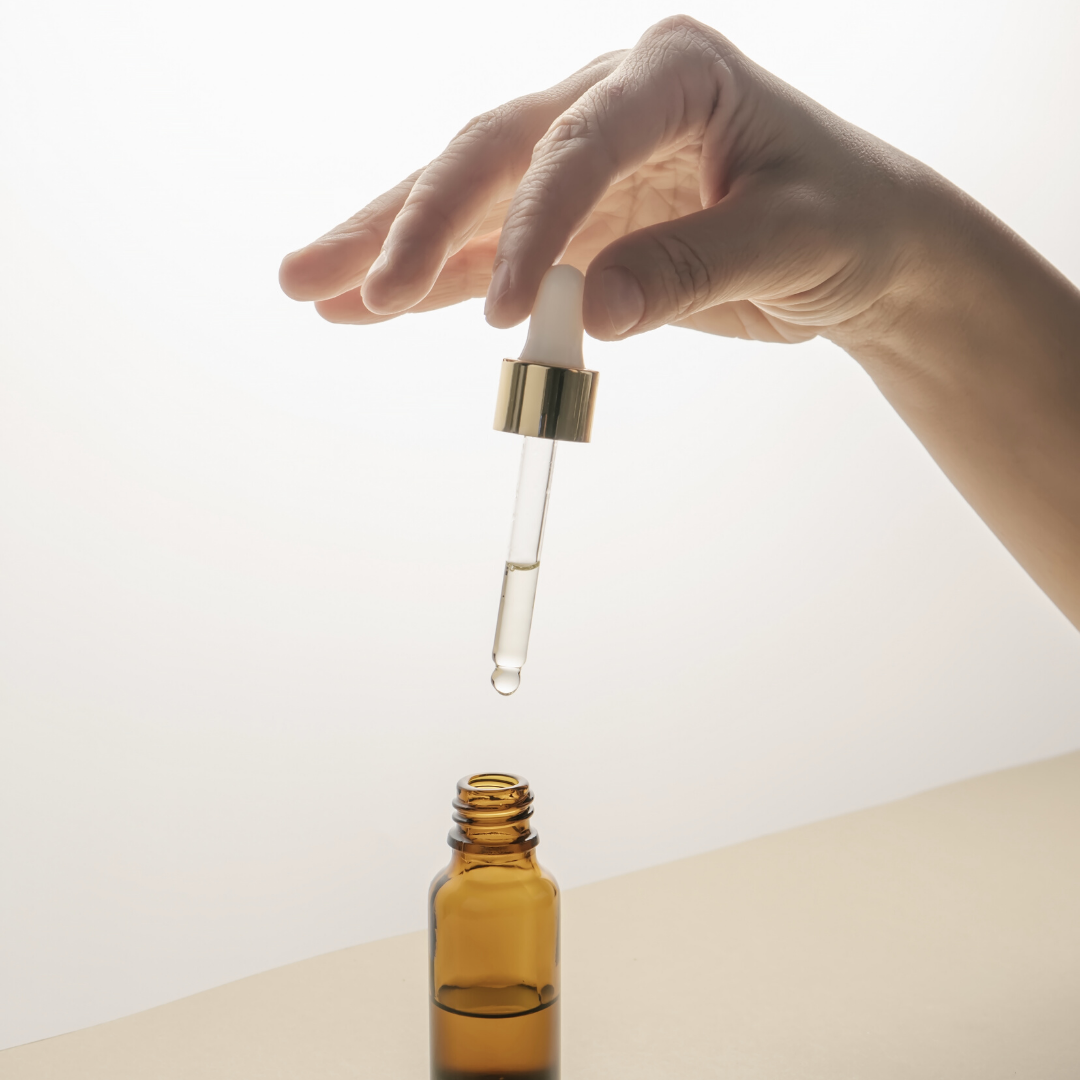 Are Facial Serums Necessary to Your Skin Care Routine?
Serums would normally go after cleansing and toning/spritzing, and before moisturizer. Whether they are necessary or not depends on the formulation of your skin moisturizer (brand) and your skin needs.
Most skin care brands that are aiming to be minimalist are formulating their products to be multipurpose where a moisturizer would also work as a facial serum.
A facial moisturizer can be formulated to target each of the above skin needs without the necessary additional step of applying a facial serum, as is the case with our facial moisturizers.
What are Facial Serums?
Facial serums are formulated to be LIGHT & FAST ABSORBING liquids. The idea is that they be an alternative or use in addition to creams base moisturizer.
Facial serums are sometimes formulated to exclude occlusive ingredients and contain fewer lubricating and thickening agents, like nut or seed oils.
Most serums are water-based, eliminating oils altogether to contain a potent dose of certain ingredients. Serums are to be formulated with very small molecules, so the skin absorbs them quickly and deeply.
There's a lot of benefit to facial serums, however it is not for all skin types/conditions and may be an unnecessary step in your skin care routine.
Can Oils Alone Work as a Facial Serum to Provide Hydration to Your Skin?
The answer to that depends on both the oil and your skin. The skin normally secretes its own oil content, the sebum. This sometimes contributes to the noticeable oiliness on the face if it's overactive.
The skin also has other lipids that are produced by the protective outer layer, which function primarily as a barrier against water lost.
Some skin types under-produce while others over produce sebum and fail to create that balance with the outer skin's lipid, thus preventing moisture loss.
The idea is putting an oil on your face will help supplement the natural oils your skin is (or isn't) producing thus help repair the barrier that keeps that moisture in.
Oils by themselves do not provide hydration but only aid in retaining hydration. So, from a formulation (chemically speaking) point of view, oils alone are not truly facial serums.
Hydration is a function of water balance, and oils help hold water in to prevent the environment from stripping water out.
Therefore, using facial oils without a solvent, humectant or hydrating component, isn't helpful to your skin. The better approach is to use a cream moisturizer that is well balanced providing both.
Do all skin serums work equally?
How well skin serums work depends on the active ingredients, the formulation, the vehicle, and the stability of the compound.
Simply put, serums are highly concentrated treatments that powerfully target different skin concerns, containing a mix of potent, active ingredients.
Facial serums generally come in "a liquid to gel-like texture," and consist of "high concentrations of active ingredients, that target a particular skin concern such as.
Hydrating

Exfoliating

Anti-Acne

Brightening

Anti-Aging
How expensive a facial serum is, doesn't make a difference, what is more important are the ingredients in the serum, therefore the best practice is to read the labels to find the best formulation for your needs.
A Simple Skin Moisture Boost Serum Recipe
If your skin cream isn't providing enough moisture and you are looking to up the hydration, you can increase the hydration by adding this simple serum using vegetable glycerin.
Glycerin – 4 TBS
Lavender or Rose Distillate – 4 TBS
Jojoba Oil – 2 TBS
Coconut Oil – 1 TBS
Combine the above ingredients in a small clean glass jar or bottle, shake well and store in a cool dry place. Mix with your cream moisturizer or apply prior. May also be use alone, without the addition of a cream moisturizer.
Moisturizer Dual Serum for Mature Skin / Anti-aging
Moisturizer Dual Serum for Dry & Dull Looking Skin
Dual Moisturizer Serum for Acne & Blemished Skin