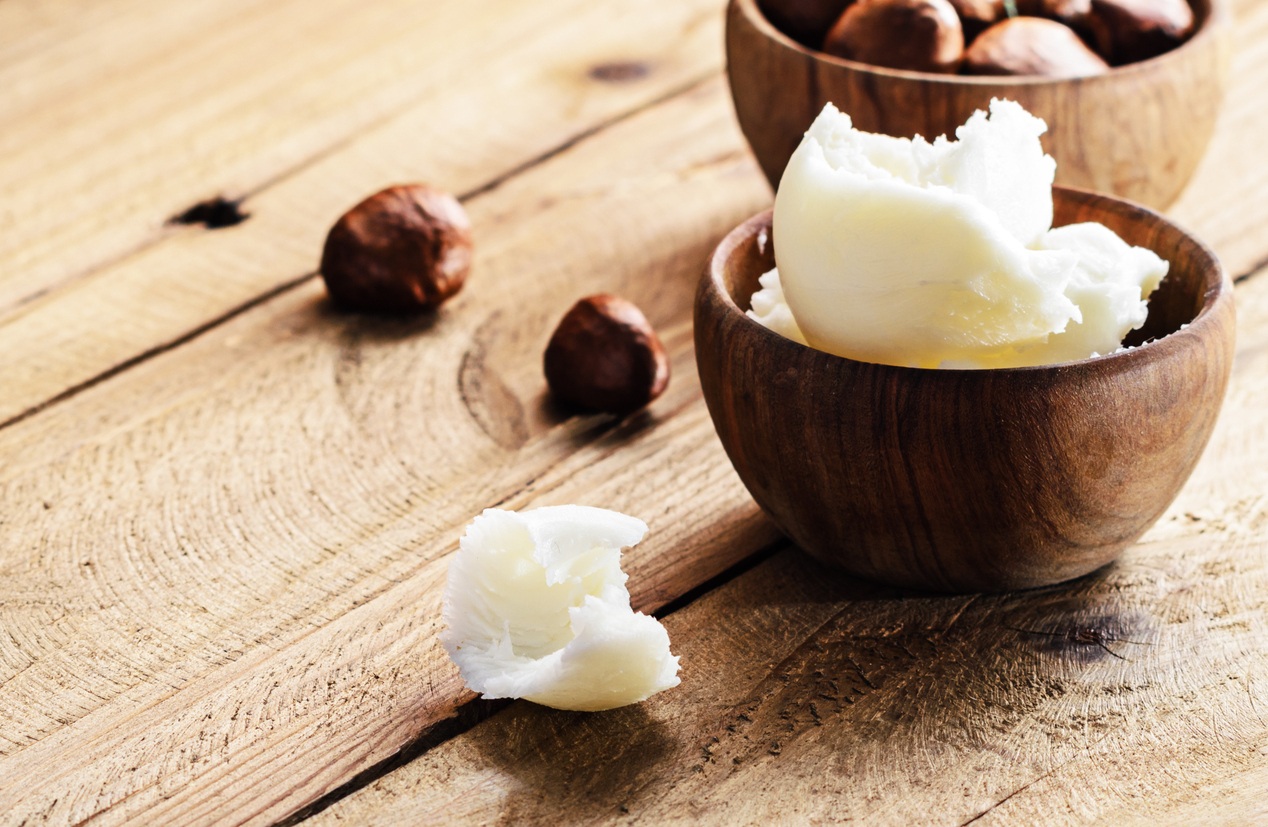 DIY Shea & Hibiscus Multipurpose Butter
DIY Shea & Hibiscus Multipurpose Butter; is a simple recipe for a multipurpose, non greasy balm!
In the last two posts I covered the benefits of Shea butter for the hair & skin.  I've touched based on their key constituents, or properties and our products containing shea butters.  Shea butter is great on its own, however it can be too greasy for some to use.  I personally like a well balanced oil/water based product, adding  ingredients that work well in synergy to create a finished product with added benefits.  
When formulating a product, all the ingredients in the finished product need to total up to 100%.  For example if your are creating a 3 ingredients product, you choose what percentage your want each of the ingredients in the product to be and when added they total 100%; 
Ingredient 1 = 80%

Ingredient 2 = 15%

Ingredient 3 = 5 %

Total = 100%
Which ingredient has the highest percentage depends on the type of products you are creating.  When creating a cream or lotion the water content would have the higher concentration ; this type of formula usually requires an emulsifying agent (a substance that stabilizes an emulsion of unmixable"oil-in-water").  
The type of emulsifier used depends on the volume fraction of both phases.  A butter or heavy cream may have the oil at a higher concentration than the water content or equal part, in this case you may or may not need an emulsifier.  In the simple formula below containing higher oil or wax content Shea Butter, an emulsifier will not be needed however using a blender with high sheer (mixing speed) is required to mixed and keep ingredients together as the final product cools off 
Here is a simple '"do it yourself" Shea Butter Multipurpose Butter recipe of ingredients you can easily find around or your kitchen cabinet. I will use the two top ingredients that I mentioned in the last two posts.  Because this formula will contain a water content, I will use a preservative (food grade) to prevent mold and bacteria from growing, you can however skip this part by keeping your product in the fridge until used.
Shea Butter & Hibiscus Multipurpose Balm 
Final Volume 8 oz
Phase A
Shea Butter 72% = 5.76 oz
Phase B
Hibbiscus Tea 27% = 2.16 oz
Pottasium Sorbate 0.50% = 0.04 oz (optional but will need to keep it refrigerated to prevent bacterial growth)
Phase C
Essential Oil 0.50% = 0.04 oz (essential oil of you choice or leave out if prefer unscented) 
Total = 100% =   8 oz
Saffiyah Botanicals Holistic Care, LLC. All Rights Reserves
Here is a video tutorial how you would blend all of your ingredients for the final product.  Let me know how you did!